---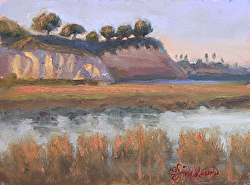 It feels great to get out and paint plein air for the first time this year. Although I've been getting over a pretty severe respiratory aliment along with the flu. I had to drive up here to began painting for the annual Newport Bay Conservancy Back Bay show in July 2015. But before that I will have some artworks on exhibition from March through May in the Muth Interpretive Center where the show is held this summer. Newport Bay Conservancy co-ordinates with SOCALPAPA (Southern California Plein Air Painter Association) to have a members art gallery inside the facility.
I just like painting here in Back Bay period, it calms me, it inspires me and the estuary bird life is a special treat of this place. There are hundreds of marine birds swimming in the channels and flying overhead. Terns, sandpipers, egrets, pelicans, cormorants, ducks, hawks, great blue herons and more make this their habitat year round. If you see in my painting, I did etch in a great white egret flying against the distant bluff where I always spot them gliding over the water. He also came over to visit me and landed about 25 feet from me to feed. It is winter and Back Bay is kind of brownish, but after some heavy rains I see some green popping through the marsh reeds.
Here is an image of the end of my painting session: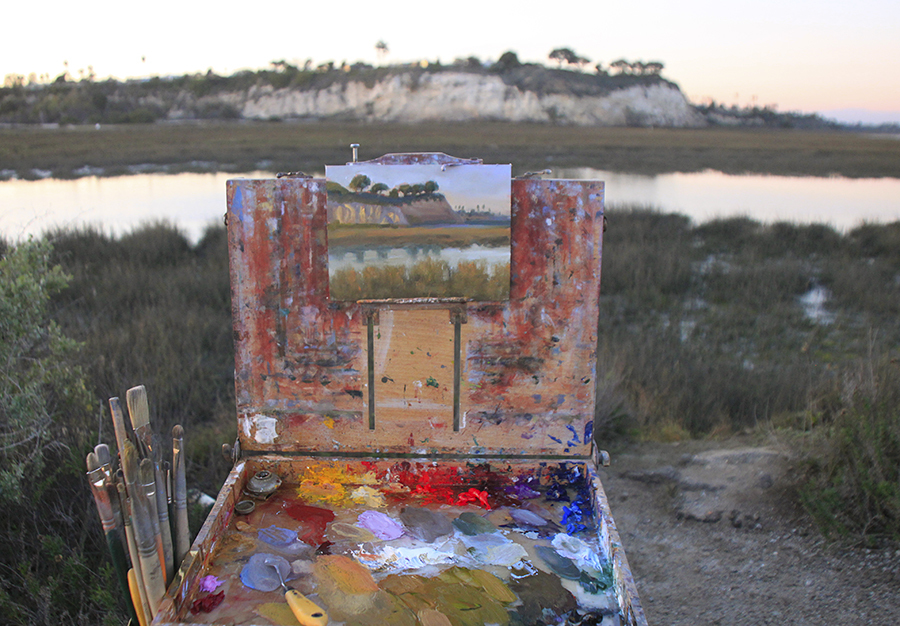 Some notes on how I painted this, I began the blocking in with a size 12 flat Signet bristle brush, it's a big brush for a 6x8 surface. After playing with this brush for several years, I gained control over how to use it. The bristles are strong but flexible to allow for pushing the loaded brush into areas or dragging a pile of paint across a shape to really lay down a load of paint and then filling in the area of that shape. The edges are great for flicking the shapes into the next shape, making an open composition, not a closed one. Which is more soft edged. A size 12 flat that is broken in is also perfect for making the vertical upward strokes for the reeds in the foreground. I also dragged in a size 1 rigger bristle for added detail. That's what gave this painting a dream-like quality. I did not resort to my size 8 flat until I laid in the sky and the size 4 flat for going around the trees. Then at home in the studio I used the size 4 bristle flat and a 00 pointed brush for making final accents and highlights. Walah! In one hour I painted this on location during the days' last light and maybe another half an hour in the studio.
Here are some of the pictures from on scene.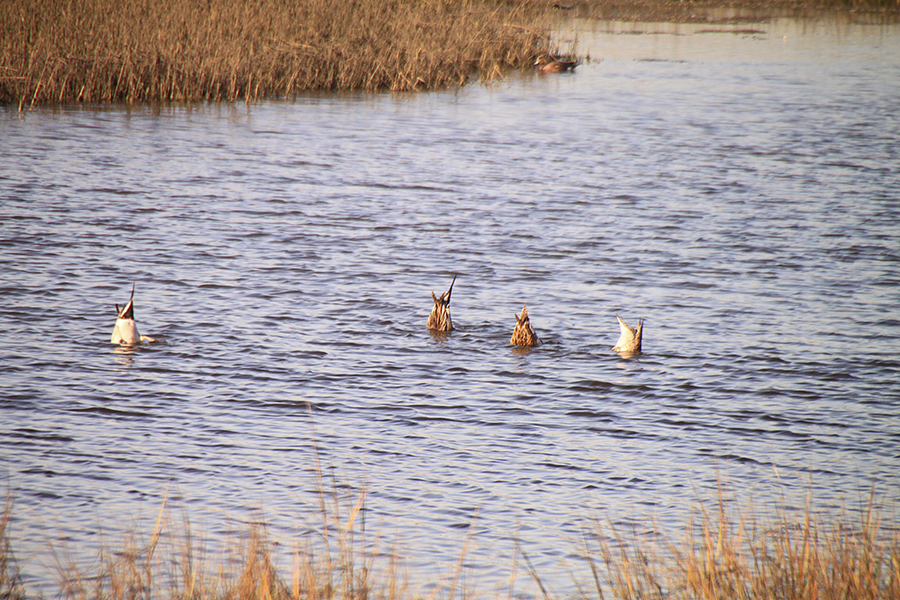 Bottoms up as the ducks try to reach the muddy bottom!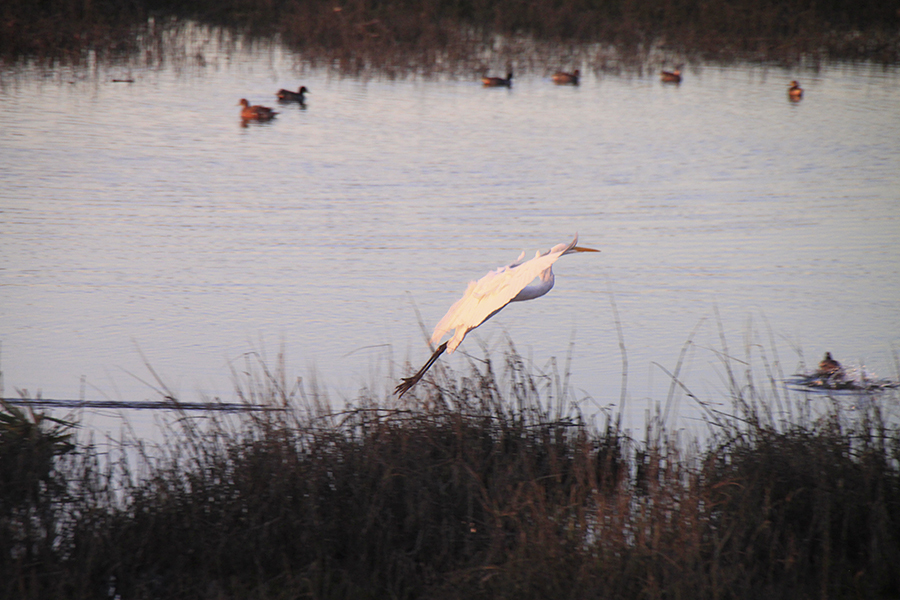 My friend, the Great White Egret coming by for a visit to show off and feed.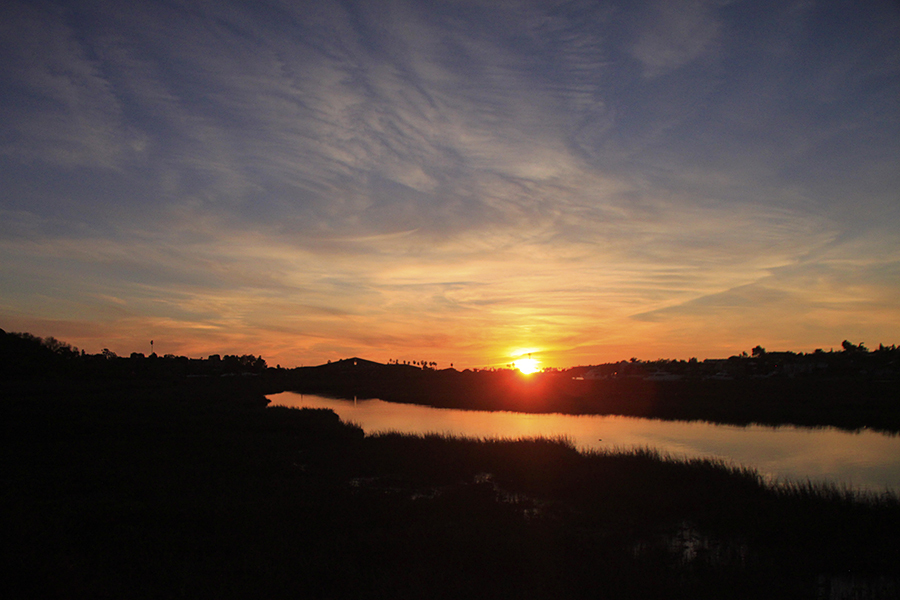 The extra special treat at the end of the day is the sunset. Farewell to another day!
Comment on or Share this Article →
---
---
---
---
---
---
---
---
---