I have two works juried into this fabulous national art show! The gala reception is being held Saturday, Dec. 3 from 5-9pm. Here is the link to Randy Higbee`s website event page. You can view a video on that link from the last show, it is worth watching. Here is the location:
Randy Higbee Gallery
102 Kalmus. Costa Mesa. Ca. 92626
Below are the two works I created for the show, they are both 6x6 oil paintings, framed. Price is $250 each.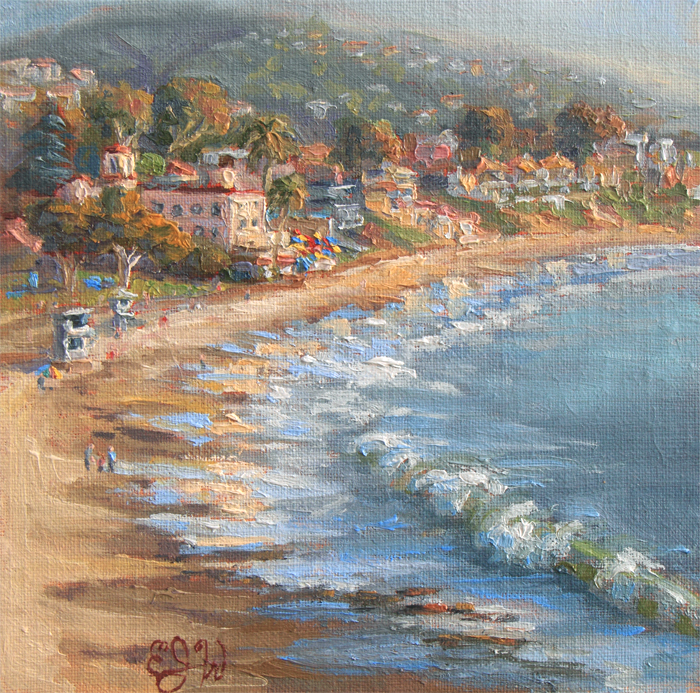 "Being In Laguna" A scene from Heisler Park overlooking the main beach in Laguna Beach, California.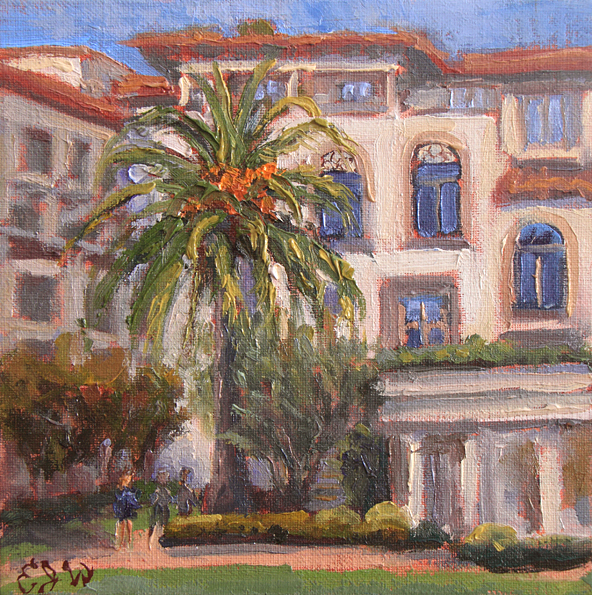 I will be present at the gala reception. Come by and meet me and view all the incredible works of art by many well known national artists. Be prepared to be inspired like never before. It takes a lot to create these little works of art, it is amazing how each artist`s eye interprets into a small format like 6x6. Randy Higbee is a most generous host for this exhibition.