« Windows to the Sea | Main | Waterlily Pond »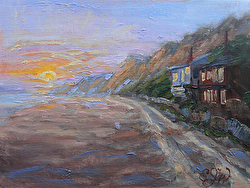 Began on location and completed in the studio, this is the tail end of the cottages facing the west at sunset.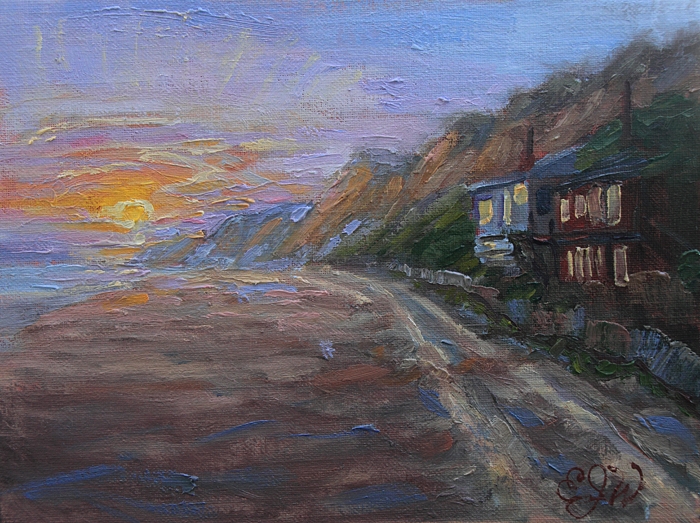 The cottage windows reflect the golden highlight of the sun. The sand change from bright colors to muted ones as the sun goes down. Vivid colors circle around the sun while the beach begans to go to sleep for the night. It is one of my favorite times of the day here at Crystal Cove Cottages. I know the colors well having seen so many of the sunsets here.
This is priced without a frame and a direct price, not a gallery price. In this case, it probably will not last. I am taking it with me this weekend as I check into Crystal Cove for 5 days. Hopefully it will find a home with a cottage guest. If I frame it and put it in an art show/gallery it would be prices at $250.00
Below is an image of where I painted this, of course this was after the sunset. I truly enjoy this location. It is peaceful at this end of the Crystal Cove Beach.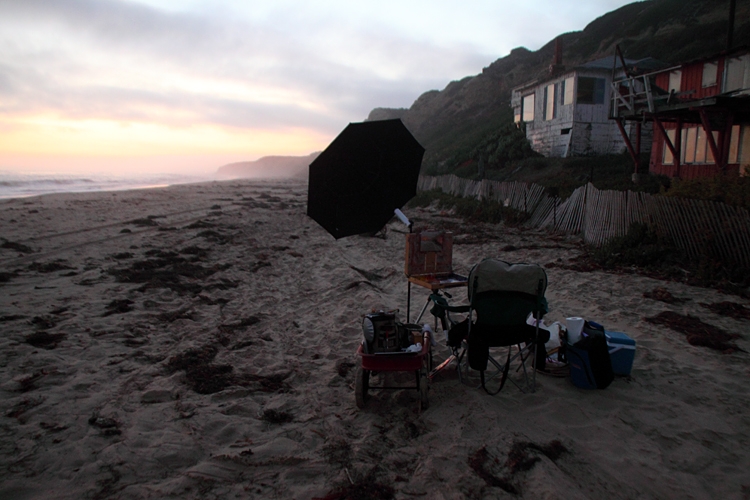 ---
---
Comments