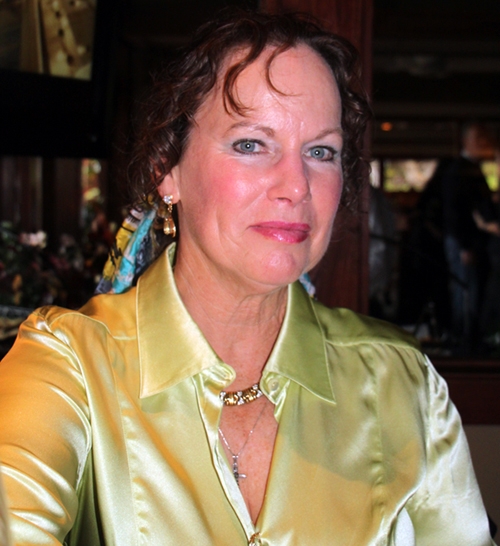 Esther J. Williams Biography
Esther's involvement in art has spanned over 50 years. Born in Binghamton, NY in 1955. She focused on art throughout her early educational years, by drawing with any medium she could grasp between her fingers. As a very young child she felt the urge to draw, so her father asked the local butcher for clean wrapping paper for his artist daughter. She would draw too her heart's content on that butcher paper with big bold strokes. She is the only left handed child of a large family of ten and would disappear from the family chaos to draw in her room or outdoors. When she was eight years old in 1964, she designed a poster for a Calif. Department of Motor Vehicles contest, it won her first place statewide. While in her senior year of high school in 1973, she was offered a scholarship to the Calif. College of Arts at Oakland, thanks to her art teacher. Instead, there was a seven year marriage to her first husband and having two sons. By 1980 she began formal studies in art at Tompkins Cortland-Community College (TC-3) in Dryden, New York. She studied both architectural design and fine art. She received her A.A.S. Degree in 1980. She spent another year studying art and art history at Hood College in Frederick, Maryland in 1981. She moved to Los Angeles in 1982 to study fashion design at The Fashion Institute of Design & Merchandising (FIDM). Trying to balance her role as a mother forced her to quit. She retained her creative spirit and became self motivated in her learning of art. She lived in Washington, D.C. for five years spending many hours studying the masters in the museums. In 1987 she moved back to California for good. She remarried and now has two daughters also. She continues to study the old masters by visiting museums and reading books to learn from the forefathers of art. She has entered into many juried exhibitions and her award list is mounting. She is in three art associations, has accelerated her awareness of the plein air and California, plus French impressionism style by continuing to paint among modern signature and established artists.
Affiliations are the Laguna Plein Air Painters Association , Southern California Plein Air Painters and the California Art Club in Pasadena.
One note: I am NOT the swimmer/moviestar Esther Williams. Although I was a trained lifeguard and water-safety instructorand have acted in a few tv shows as an extra. Smallworld isn`t it?

Go to Artist`s Statement Link next.